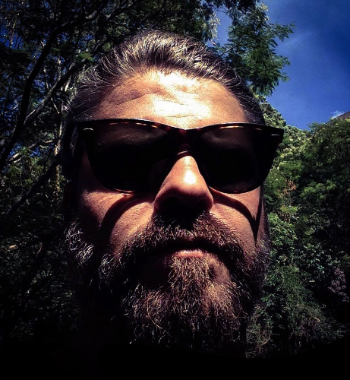 Eduardo Souza é um diretor brasileiro e artista visual multidisciplinar. Nascido em Petrópolis, fez sua formação acadêmica, artística e profissional no Rio de Janeiro.
Inicia sua carreira como estagiário de direção de arte e em 2001 começa a trabalhar na produtora Conspiração Filmes como designer sênior. Após 4 anos na Conspiração, se lança no mercado como freelancer. Trabalhou para diversas produtoras brasileiras e estrangeiras como: O2 Filmes, SuperUber, Grupo Sal, TV Globo, TV Zero, Magnetoscópio, Carnaval Pictures (USA), RGB Entertainment, Fraiha Produções, Pindorama, 6D Estúdio, Apavoramento Sound System, entre outras.
Seus primeiros passos no mercado logo o deixaram conhecido por sua habilidade em trabalhar com diferentes técnicas e também com vários artistas e clientes.
Em 2007 cria sua produtora - PAVE. 
Pela PAVE cria, produz e dirige diversos videoclipes, abertura de longa metragens, video instalações, projeções, videos publicitários e institucionais.
Em 2008, faz a direção de arte do documentário "Wilson Simonal - ninguém sabe o duro que dei", aclamado pela crítica e vencedor de vários prêmios nacionais e internacionais.  Também faz, nos anos seguintes, aberturas para diversos filmes de grande sucesso de público.
Na Cerimônia de Encerramento dos Jogos Olímpicos Rio 2016, fez duas projeções no Maracanã: o poema "SAUDADES" de Arnaldo Antunes e uma homenagem a brasileira Carmen Miranda. 
Eduardo também atua no mercado internacional. Compôs cenas de efeitos especiais para o longa metragem, "The Marry Gentleman" com Michael Keaton e em 2006 fez a videoinstalação em homenagem ao jogador PELÉ em Berlim ("PELESTATION"). Em 2018 participa do projeto musical Jubilee, no Royal Albert Hall em Londres, junto com Batman Zavareze e o artista Carlos Casas, coordenando uma equipe designers e criando animações para as projeções mapeadas do evento.
Sempre em busca de novos desafios, Eduardo é músico e baterista, tem diversos trabalhos e projetos autorais com ilustração, desenho, fotografia e música. Atualmente trabalha na pré-produção do seu primeiro longa metragem de animação como diretor. O filme irá misturar diversas técnicas de animação e tem previsão para chegar ao mercado em 2021.
E sim, ele acredita que seu melhor trabalho e projeto ainda está porvir.
-------------------------------------------------------------------------------------------------------------------------------------
Eduardo Souza is a brazilian director and multidisciplinary visual artist. Born in Petrópolis, he  made his academic, artistic and professional career in Rio de Janeiro.
He started as an art director and in 2001 begin to work at Conspiração Films as senior designer. After 4 years at Conspiração
he launches himself into the market as a freelancer.
He worked for several brazilian e foreign companies such as:
O2 Filmes, SuperUber, Grupo Sal, TV Globo, TV Zero, Magnetoscópio, Carnaval Pictures (USA), RGB Entertainment, Fraiha Produções, Pindorama, 6D Estúdio, Apavoramento Sound System
, among others.
His first steps in the market soon made him known for his ability to work with different techniques and also with various artists and clients.
In 2007 he creates his own production company known as PAVE.
Through PAVE crew he has directed and produced several videoclips, opening titles for feature films, video installations, art projections, advertisement and institutional films.
In 2008 he does the art direction of the famous brazillian musical documentary: "Wilson Simonal - ninguém sabe o duro que dei", acclaimed by juri and winner of many national and international awards.
For the closing ceremony of Rio 2016 Olympic Games he did the projection for the poem "SAUDADES" written by Arnaldo Antunes and the homage to the brazilian artist Carmen Miranda.
Eduardo also works in the international market. He composed effecting scenes for movies such: "The Marry Gentleman", with Michael Keaton and in 2006 a video installation in Berlin called PELESTATION - honoring the soccer player Pelé. 
In 2018 he participated in the musical project, Jubilee, at the Royal Albert Hall in London, along with Batman Zavareze and Carlos Casas, coordinating a team and creating animations for projection mapping.

Always in search of new challenges,
Eduardo is a musician, drummer and has several artistical projects in illustration, drawing, photography and music.
He is currently working on the pre-production of his first feature animation film as director.
The film will mix various animation techniques
and is expected to be released in 2021.
And yet, he believes that his best work is still to come.